Professional Translation Services by Human
Language translation, interpreting, proofreading, or transcription.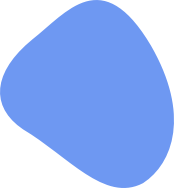 Professional Translation Services for Any Industry
We strive to provide our clients with a comprehensive suite of services


There are 7k+ Living Languages Across the Globe
We are proud to offer our clients a range of language services to help them achieve their goals. Whether you need help with language translation, interpreting, proofreading, or transcription, our team of experienced professionals is here to provide you with the expertise you need.

The Best in the Business
Our language services are designed to meet your needs. We understand the importance of delivering accurate and reliable translations in a timely manner. We also recognize the specific challenges of interpreting in multiple languages and the importance of speaking a language natively to ensure accuracy.

Translation Services For Every Industry
Translation services
Interpretation services
Professional proofreading services
Professional transcription services

Human Translations Are Always More Effective
Our team of experts works with you to provide tailored solutions for your language needs. We understand that language requirements can vary greatly from one project to another, so we strive to provide you with personalized language services.

Let Our Professionals Take Care of the Rest
From translation to transcription, we have the resources and experience to meet your language needs and help you achieve your goals. Contact us today to learn more about how we can help you and your business. Thank you for choosing MaroLingo!
Personal or Business Professional Translation Services
At MaroLingo Language Services, we offer a wide range of language services to meet all your needs. Whether you are looking for translation, interpretation, proofreading or transcription services, we have the expertise to help. We are constantly striving to enhance our language services to provide the highest quality solutions, ensuring that you get the best results.